"Berlin: Extrovertierte, nicht ganz wasserdichte Sängerin sucht Band ab sofort"….
…wie jede gute Szeneband fand sich das Trio UTE KABEL über Ebay Kleinanzeigen. Die Aufnahmeprobe in Form von 10 Kaffee, 80 Kippen & 7 Schnaps verlief ohne größere Vorkommnisse – damit stand der Gründung der weit über Deutschland hinaus unbekannten Band UTE KABEL nichts mehr im Wege und mit ihr eine vorher nie dagewesene Beat-Ära des schrillen Punk-Pop.
Mit ihren Tracks – die keinem klaren Genre zuzuordnen sind, mindestens aber wegweisende Elemente für eine neue elektronische Moderne bieten – bringen die drei Superstars rund um Frontfrau Finja Messer jegliche Kabel eurer Partykeller zum Glühen. Wer diese Kombo live erlebt, dem wird schnell klar: Überraschung, ultimative Verstörung aber auch völlige Irritation und dabei schlichtweg geile Mukke sind kein Widerspruch, sondern das ungeplante Konzept dieser beispiellosen Musiker*innen.
Es wird jongliert zwischen deutscher, englischer, noch nicht zugelassener Sprache, Tanz und Performance…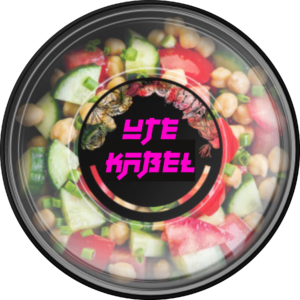 …wer dieses ultimative Klangerlebnis nicht mitfeiert, hat die Musik nie geliebt!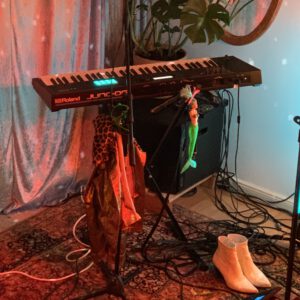 "Berlin: Extroverted, not at all waterproofed female singer is looking for members to built a new band"…
… as other underground bands did, the trio UTE KABEL found each other through the online selling plattform Ebay Kleinanzeigen. After surviving their first rehearsal in the shape of 10 coffees, 80 cigarettes & 7 shots of brandy, UTE KABEL was born and with her a previously unheard beat era of bizarre punk-pop. It is difficult to assign UTE'S sound clearly into any genre, but their style at least offers groundbreaking elements for a new electronic modernity.
But there's one thing for sure: If you watch this combo live you'll quickly experience surprises,  simply horny music, ultimate consternation but also complete irritation at the same time.
They will be juggling between German, English, not yet approved languages, dance and performance…
…whoever does not celebrate this ultimate sound experience has never loved music! 
EP-Release "Ich hab dir den Hund anvertraut"
Im bildgewaltigen Starter "Ulibigata" werden Zuhörende in kosmische Sphären katapultiert, die Band lädt zur exklusiven Fahrt ins All ein. Finja Messer besingt Diskrepanzen zwischen Liebe und Freundschaft ("Sober Nights"). Sie träumt von der unsäglichen Lust am Feiern und sehnt sich nach jugendlicher Unvernunft. ("Party Problems"). In einem 50-Sekünder beschwert sich die Band, weil unüberlegter Weise jemandem der Hund "anvertraut" wurde.
Im Abschlusstitel "Outta Space (BonBon)" schreiten sie den Weg gen Unendlichkeit fort. Die Menschheit, so resümieren sie, sollte sich sowieso vielleicht gar nicht auf dem Planeten Erde aufhalten. Fest steht: Die EP setzt eine Punktlandung, wenn es um Vielseitigkeit und ideenreiche, humorvolle Narrative geht.
UTE KABEL invites you to an exclusive trip into space, listeners are catapulted into cosmic spheres by listening the first song "Ulibigata". Finja Messer sings about discrepancies between love and friendship ("Sober Nights"). She dreams of the unspeakable desire to party and longs for youthful unreasonableness. ("Party Problems"). In a 50-second song, the band complains because someone was rashly "entrusted" with a dog.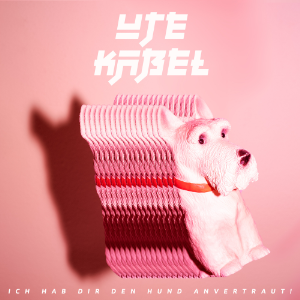 The closing song "Outta Space (BonBon)" continues their journey towards infinity. Humans in general, they sum up, maybe shouldn't be on planet Earth anyway. One thing is certain: The EP sets a precision landing when it comes to versatility and imaginative, humorous narratives.
Cover: Paul Max Fischer, Studio Goodboy
voc // Finja Messer
drums // Mr. 'Albrecht' Silent
keys // Jacques Moirè